I love my shitty motorola camera-phone - sometimes it chooses to focus on things, sometimes it chooses not to. We shall pretend, please, that this random variation makes my photos on this blog more artistic, and that it's nothing to do with being too slothful to find/carry/use a proper camera!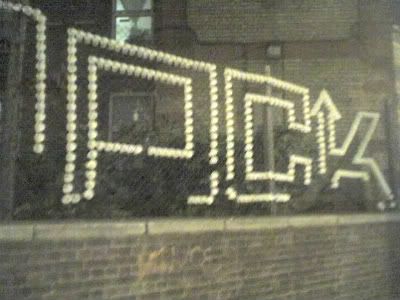 By Old Street tube, 4 Aug 08. The tag -ACK (the first letter was damaged) made out of the genius new medium of plastic cups stuffed into wire net fencing.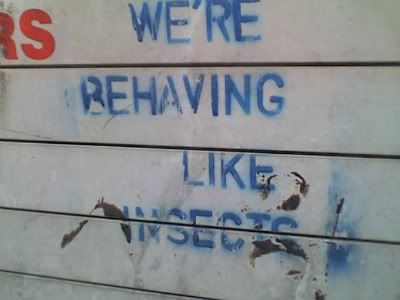 20 Apr 08, probably East London. Stencilism by now outweighs spray-can graffiti, or at least the good stuff - wonder who to blame for that?! It still looks great, but yet is something of the soft & easy option, I think...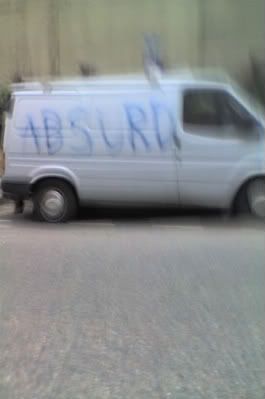 29 Jan 08 - pure Dada.