So I went for a walk.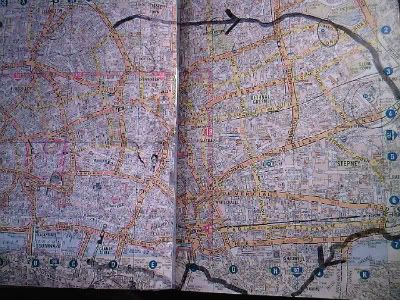 That map torn and battered, had it since the day I first moved here, guide and gospel to the city I at first struggled to like. Places I go most it gets tears, loses pages, each new friend and each new flat bequeathing rings on their pages, got to find that place again. But this low-tech doesn't work any more, Highbury, Lea Valley all changed but the drawings on the paper haven't - so time to draw back, write my own geographies on top of those already marked.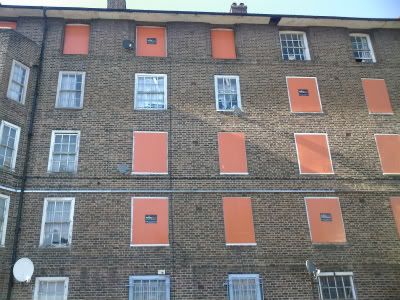 The estate's boarded up, condemned - but I've lived in worse places than that, those blocks last alright enough so what do they want to go knock it down for? Ah, the canalside got cleaned up no longer a rubbish dump but an
amenity
too good for social tenants. So knock it down, build it up, sell it to the middle classes at £500 a square foot. That's the capital.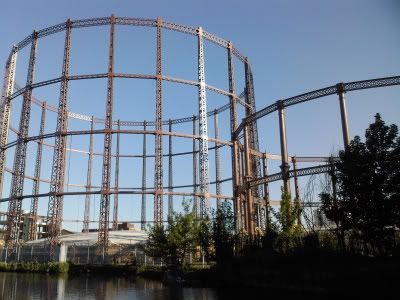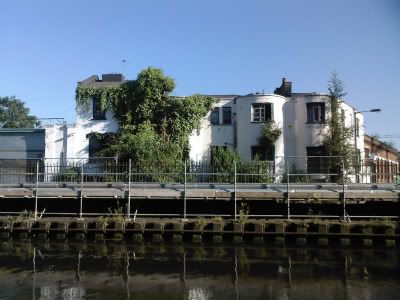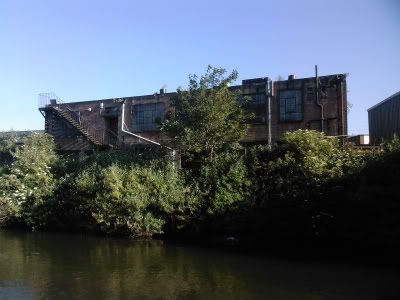 [Skipping over Queen Mary university and all its Serious Architecture (as if in competition with
London Met's Libeskind
); capoeiristas in Mile End Park; an artic tern fishing in the canal; smell of salt air ahead of me unexpected and drawing me on]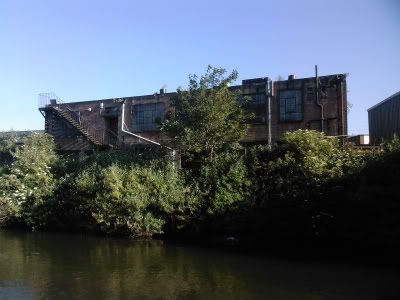 Shiny yuppie stuff's back. Limehouse Basin a weird area committing the same residential-only zoning sins as NY. Nice, but too far from anwhere with there there, and nowhere to eat, so not actually nice at all. Wapping a slog along its cobble-lined uninhabited so-called High Street, luxury warehouse developments hogging the riverbank for theirs alone. We'll watch your BMWs in the basement garages flood when the Thames Barrier fails, just you wait...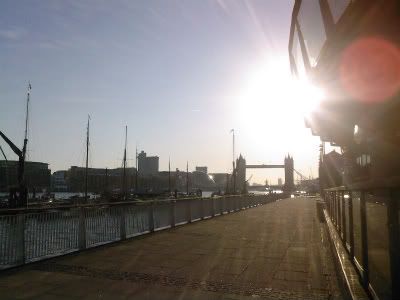 Body aching just the sight of the water is refreshing; the sun after the cavernous closed-off streets a relief. The river is wide here, the birds and yachts maritime. I had not known this as my city before, and finding it has exhausted me.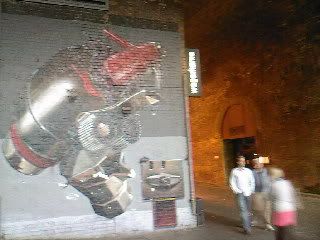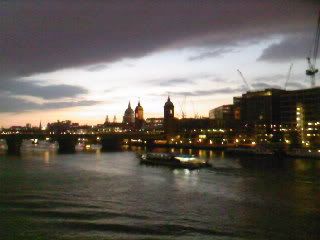 But when she's this beautiful you forgive, don't you.